Like us on Facebook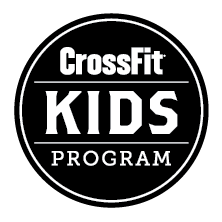 Workout of the Day
Today, 04/23/2014
Every Minute on the Minute complete the following:
5 Squat Cleans, 155#/115#
AMRepAP T2B
*T2B will be completed lying on back with hands holding onto your barbell. You must bring your feet up to touch your barbell. Score is total number of T2B
Average rounds logged (18 users): 53 rounds
Expand Details
Today, 04/23/2014
Average load logged (12 users): 210 lbs
Expand Details
Yesterday, 04/22/2014
Average time logged (45 users): 22 mins 47 secs
Blog
Natalie Armentor
04/17/2014
Our April Athlete of the Month is a female of small size, but tremendous potential. She has a large heart and a strong sense of determination. That determination pushes her through even the toughest WODs. Weighing in at around 100 pounds, she managed to fight through and finish Open WOD 14.5 with eighty-five thrusters at more than half her body weight. Gena Khambounluang has definitely earned the honor of OGCF Athlete of the Month.
Gena is a twenty-five year old college student at the University of Louisiana at Lafayette. When she is not in school or at work, Gena enjoys doin>>
Continue Reading
Natalie Armentor
03/18/2014
Almost one year ago, on April 1, 2013, our March Athlete of the Month, Everett Foreman, made the decision to try CrossFit. He heard about CrossFit through a work buddy that went to a box in Baton Rouge. In true CrossFit fashion, his buddy wouldn't shut up about it so he decided to check it out. Everett also knew that he was out of shape and could not make himself get into a conventional gym. He had tried the conventional gym route for years and knew it wouldn't last long. With his first child on the way, he wanted to begin a journey towards a healthier lifestyle and CrossFit se>
Continue Reading
Natalie Armentor
02/17/2014
If you are looking for the chalk during class, you should probably look in the vicinity of our February Athlete of the Month. Whether it is push ups, walking lunges, pull ups or box jumps; it does not matter what the WOD entails, she WILL NEED CHALK. So move out the way of the chalk bucket during your WOD for Mrs. Mandi Simoneaux!! Mandi is a thirty-one year old female athlete at OGCF. She is married to Jordan Simoneaux and has two children, Braeden and Elli. She spends her work days crunching numbers as an accountant at Arsement, Redd & Morella in Lafayette. After a long day>
Continue Reading