Like us on Facebook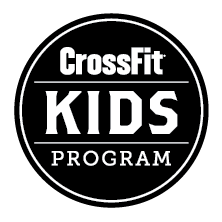 Workout of the Day
Today, 12/10/2013
Happy belated Birthday Everett Foreman and Happy Birthday Ryan Cuvillier!!!!!
For Time:
400m Run
9 Shoulder Press 135/95
400m Run
15 Push Press 135/95
400m Run
21 Push Jerk 135/95
400m Run
Average time logged (1 user): 13 mins 1 sec
Expand Details
Today, 12/10/2013
Average load logged (103 users): 114 lbs
Expand Details
Yesterday, 12/09/2013
Average time logged (30 users): 31 mins 33 secs
Blog
Natalie Armentor
11/15/2013
One year ago this month, Blaine Serio decided to step foot inside Ole Glory CrossFit to see what all of the hype was about. Blaine, a 31 year old husband and father of two heard about CrossFit from friends of his brother that were members at OGCF. Besides his high school and local baseball days he had never devoted much time to exercise, so this was new to him. It turns out...he's a natural! One year later, through his determination and dedication, he is ready to compete in his first competition and has earned the honor of November Athlete of the Month.
Upon completion of fun>
Continue Reading
Natalie Armentor
10/10/2013
Our October Athlete of the Month is a vivacious lady who knows and loves everyone at OGCF. Her commitment and devotion sets the example for all at OGCF as she completes every WOD and Strength WOD. When not exercising she is the primary motivation and cheerleader for others to finish strong. She has earned the honor of Athlete of the Month through her tireless efforts in class and her motivation to be stronger and healthier. Congratulations to Abby Warren!!
Abby is a twenty-nine year old female, who has unequivocally earned the title of "CrossFit Athlete". She is the wife of>
Continue Reading
Natalie Armentor
09/09/2013
Kevin Sarver, our OGCF September Athlete of the Month, is an official CrossFit junkie! He loves those tough, long WODs that leave you on the floor in a pool of your own sweat (i.e.
MURPH!)! However, he hasn't always been into fitness. Back in the day he was a smoker and, as he puts it, "an avid pleasure eater". Before starting CrossFit he was training alone at home. His training consisted of running, cycling, swimming and weight training, but he grew bored with it and began seeking a new avenue to fitness. Kevin began CrossFit at another box, but after the box moved locations K>
Continue Reading